+39 0835 55 30 01
MON - FRI - 09:00 - 18:00
Ferrandina loc. Macchia (MT) - Italy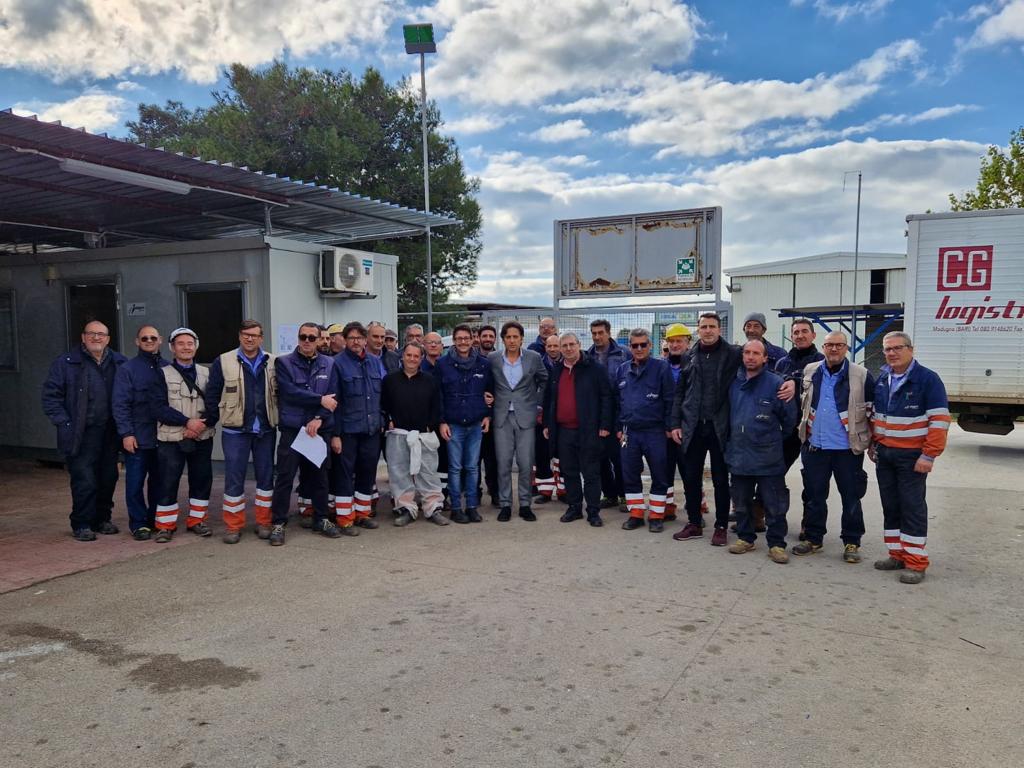 Visit by Impes Service top management to the Brindisi site
President Somma and production manager Russano visiting the Brindisi site for a briefing with site manager Cucinelli and all the team on safety, organization and contractual commitments. The occasion was propitious for Christmas greetings. SUPPLIERS
Do you want to collaborate with us? Tell us more about your business! CUSTOMERS
Are you interested in our services? Contact us! CAREERS
We always look for enterprising and skilled people. Submit now!
© 2023 Impes Service Spa - All rights reserved. Made by
Elabora Next
-
Privacy & Cookies