+39 0835 55 30 01
MON - FRI - 09:00 - 18:00
Ferrandina loc. Macchia (MT) - Italy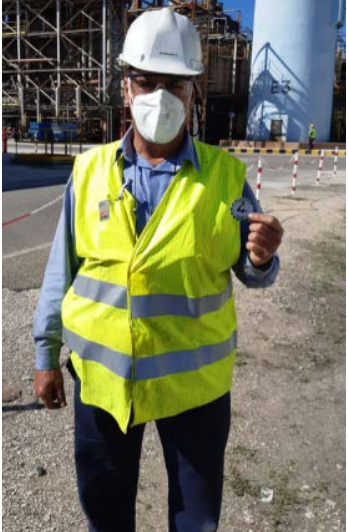 Safety!!
The second commendation we want to tell you about went to Rocco Viggiani, a colleague who works in our site at the Taranto refinery.
Our customer ENI awarded Rocco with 4 bonus points on the "Sicurometro". Not only did Rocco interrupt the dangerous behavior of an operator from another company in a very noisy area, but he also gave him a pack of earplugs, as he didn't have them.
We at Impes Service are proud of this kind of good example set by our colleagues, in the hope that such virtuous behaviors will be increasingly emulated. Congratulations again to Rocco Viggiani for his work! SUPPLIERS
Do you want to collaborate with us? Tell us more about your business! CUSTOMERS
Are you interested in our services? Contact us! CAREERS
We always look for enterprising and skilled people. Submit now!
© 2021 Impes Service Spa - All rights reserved. Made by
Elabora Next
-
Privacy & Cookies