+39 0835 55 30 01
MON - FRI - 09:00 - 18:00
Ferrandina loc. Macchia (MT) - Italy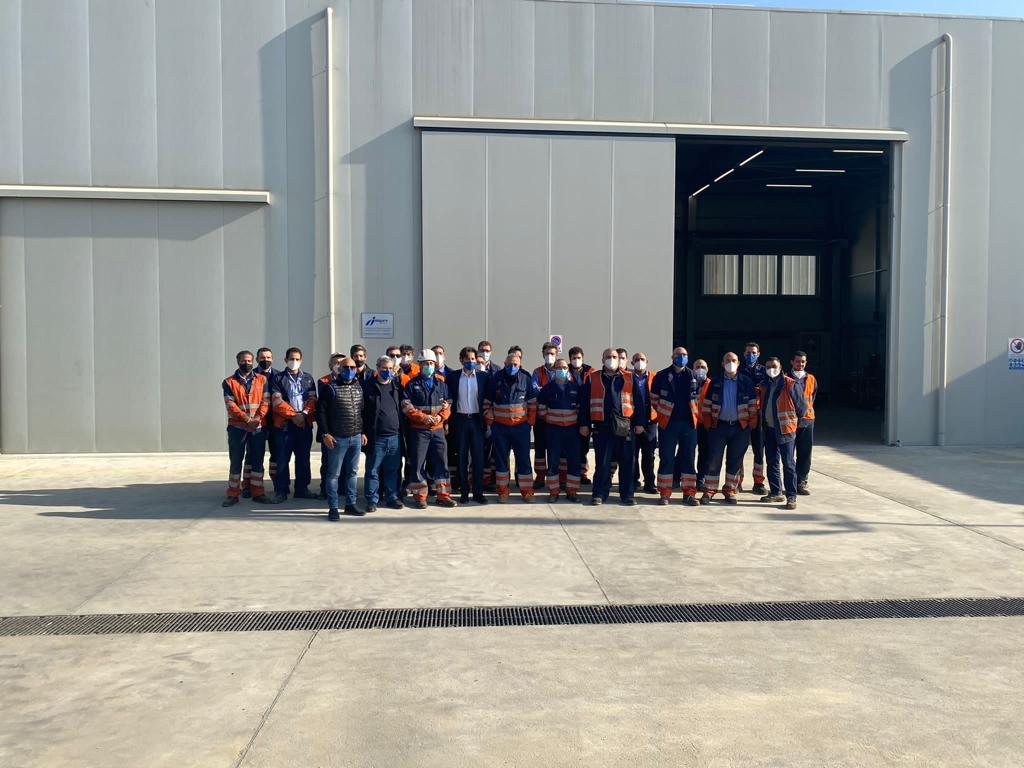 Inauguration of the new mechanical workshop "Benedetto Loizzo"
On 28th October 2021 at the Impes Service SpA site in Sannazzaro de' Burgondi has taken palce the inauguration of the new mechanical workshop "Benedetto Loizzo" in the presence of the President and CEO Francesco Somma, the CTO Giuseppe Russano, the Site Manager Salvatore Vignola and the entire site management, as well as all the workers of the Impes Service family operating at the Sannazzaro site.
President Somma strongly wanted the new mechanical workshop to be dedicated to the memory of our colleague Benedetto Loizzo, a highly experienced site Manager, pillar of Impes Service for more than twenty years.
The inauguration was an opportunity for a welcome visit by the top management to the Sannazzaro site to renew the company objectives again, in the name of high quality standards and the great attention to Safety and the Environment, which have always distinguished the Impes Service SpA. SUPPLIERS
Do you want to collaborate with us? Tell us more about your business! CUSTOMERS
Are you interested in our services? Contact us! CAREERS
We always look for enterprising and skilled people. Submit now!
© 2022 Impes Service Spa - All rights reserved. Made by
Elabora Next
-
Privacy & Cookies