HSE Tour at Sannazzaro de' Burgondi site
The HSE Tour took place at the Eni Refinery in Sannazzaro de'Burgondi. Impes Service was present with the president Francesco Somma, production manager Russano, site manager Vignola and HSE manager Chianese. The meeting made it possible to analyze together with client the excellent results of Impes Service on the subject of safety and environment, and to share the new objectives and opportunities for further improvement. The occasion was also useful for a "family reunion" with our colleagues at the Sannazzaro de'Burgondi site to bring the greetings from all of us at Impes Service, together with compliments on the excellent results achieved.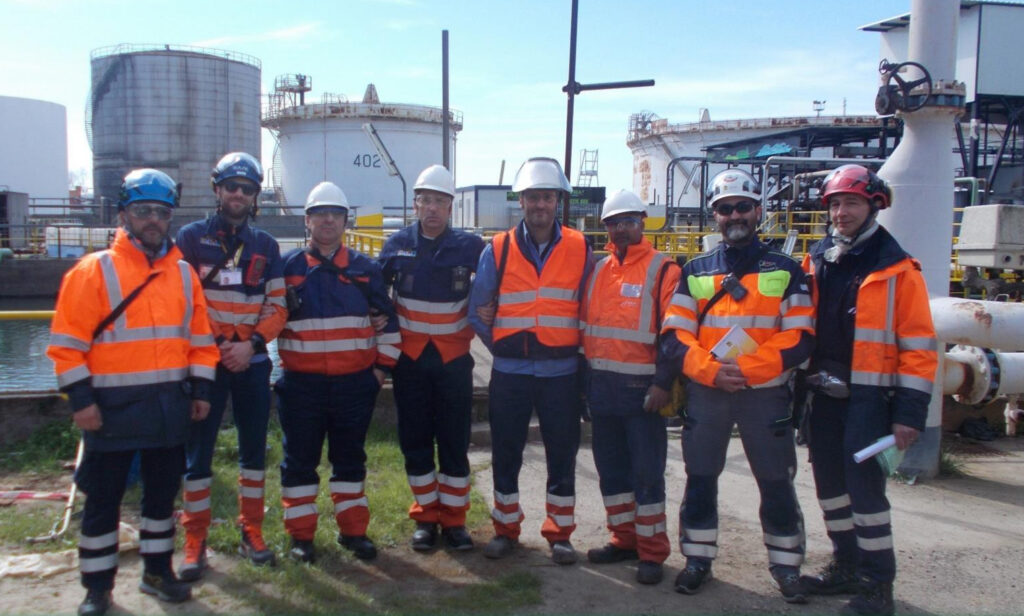 During the safety tour with SCC were analysed all the risks and procedures for an activity in a confined space.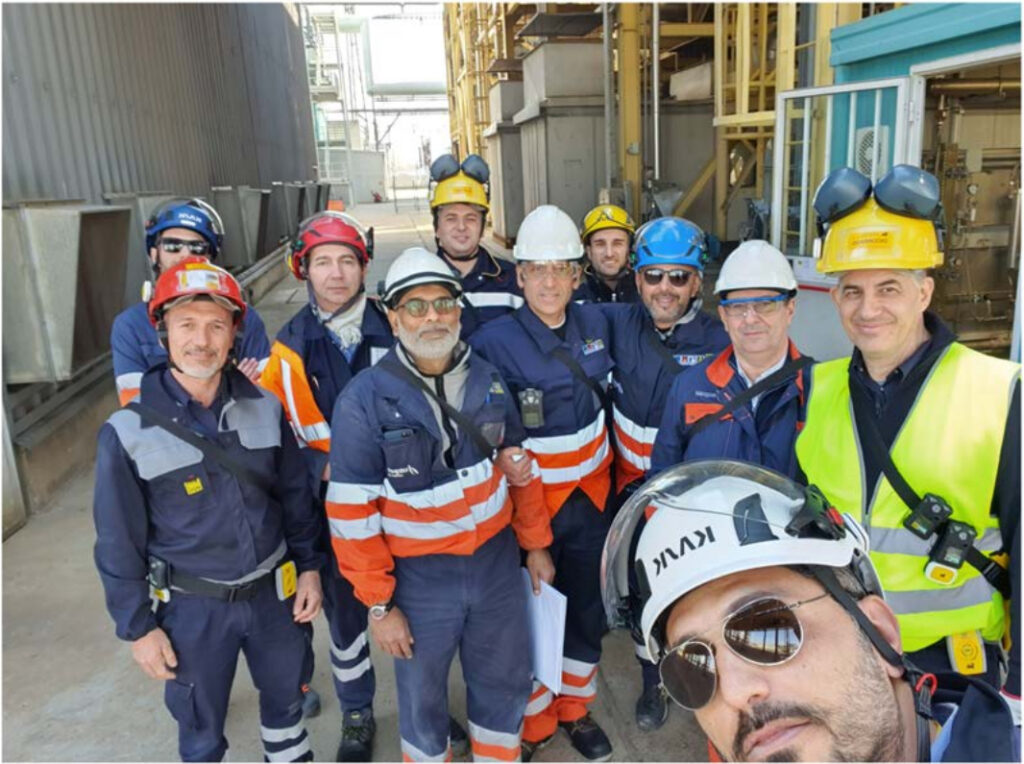 In the photos: president Francesco Somma together with production manager Giuseppe Russano, site manager Salvatore Vignola and HSE manager Antonio Chianese during the HSE Tour, together with collegues of Impes Service Andrea Mario Fiorin, Afzal Mehmood Ashraf, Davide Macciò and Baldev Raj