+39 0835 55 30 01
MON - FRI - 09:00 - 18:00
Ferrandina loc. Macchia (MT) - Italy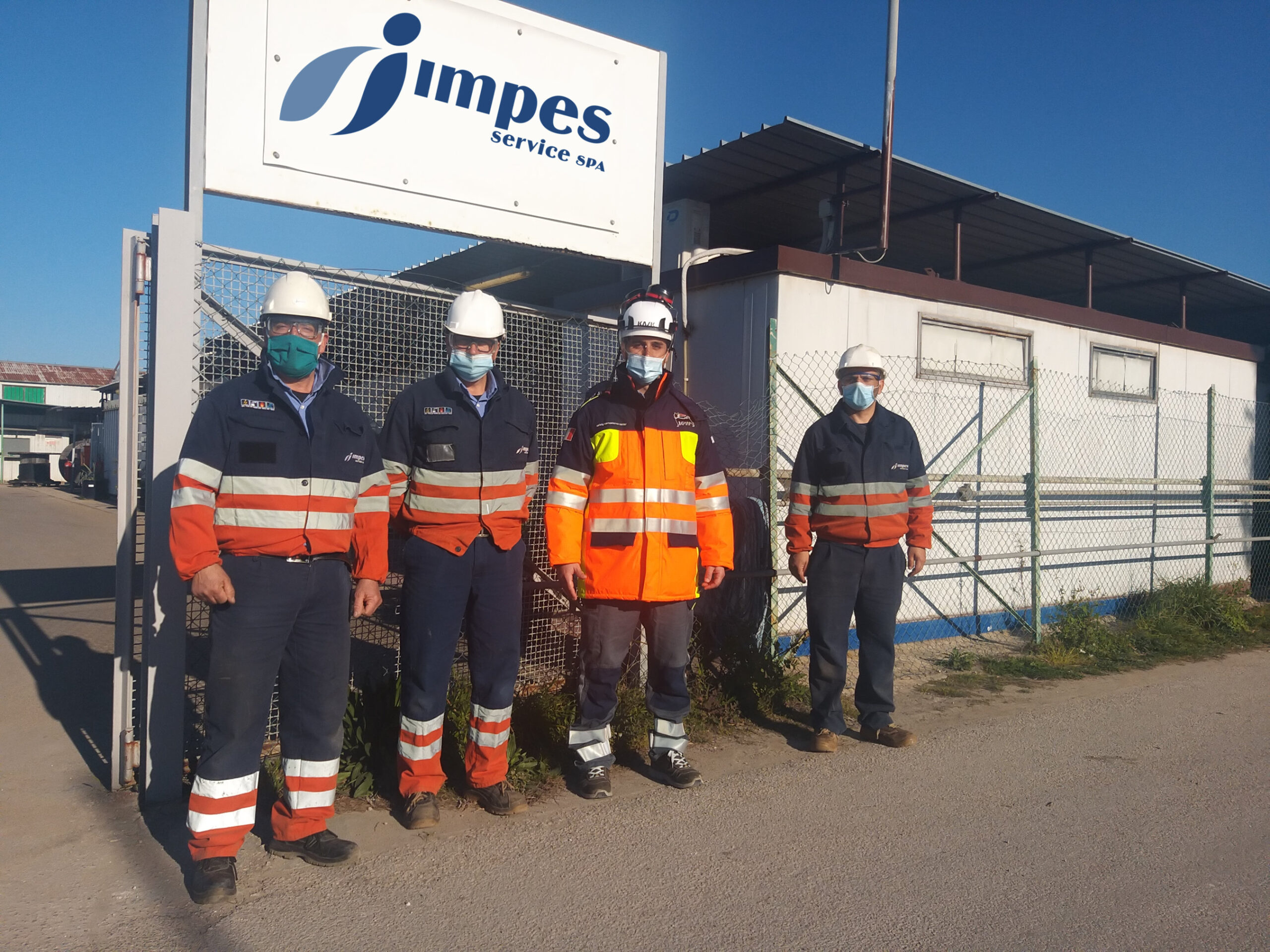 Breaking News!
Three Impes Service SpA workers from Brindisi site, Vincenzo Epifani, Lorenzo Esposito e Angelo Perrone, have been awarded of 2 bonus points each on Sicurometro by ENI SSC Orazio Zuppardo.
They earned the prize for having carried out the replacement of a pantograph in complete safety and in a very short time despite the adverse weather conditions, to allow a quick restart of the power line that was urgently needed.
The compliments of President Somma and of the whole Impes Service SpA go to Angelo, Lorenzo and Vincenzo SUPPLIERS
Do you want to collaborate with us? Tell us more about your business! CUSTOMERS
Are you interested in our services? Contact us! CAREERS
We always look for enterprising and skilled people. Submit now!
© 2023 Impes Service Spa - All rights reserved. Made by
Elabora Next
-
Privacy & Cookies