+39 0835 55 30 01
MON - FRI - 09:00 - 18:00
Ferrandina loc. Macchia (MT) - Italy
Award ceremony at the Livorno site
The board of directors member and production manager of Impes Service SpA, Giuseppe Russano, together with the site manager Giuseppe Denaro, held the award ceremony on 17 December 2021 for the workers who distinguished themselves in terms of safety at Impes Service site in the Refinery of Livorno. This award ceremony, held for the third year, was an opportunity to discuss of safety, promote safety awareness among all workers and celebrate the excellent results achieved, in the awareness and shared will of having to do even more with a view to continuous improvement.
The awarded workers actively contributed, throughout the year, to eliminating risks and promoting the safety of the entire refinery, receiving prizes and bonus points on the "Sicurometro" from Eni.
We previously told you some of their stories, but on this occasion we would like to dedicate this space to all of them, to underline how much we colleagues and all of Impes Service SpA are proud of their work and their daily commitment.
The award ceremony was also an opportunity to exchange greetings for the upcoming holidays season.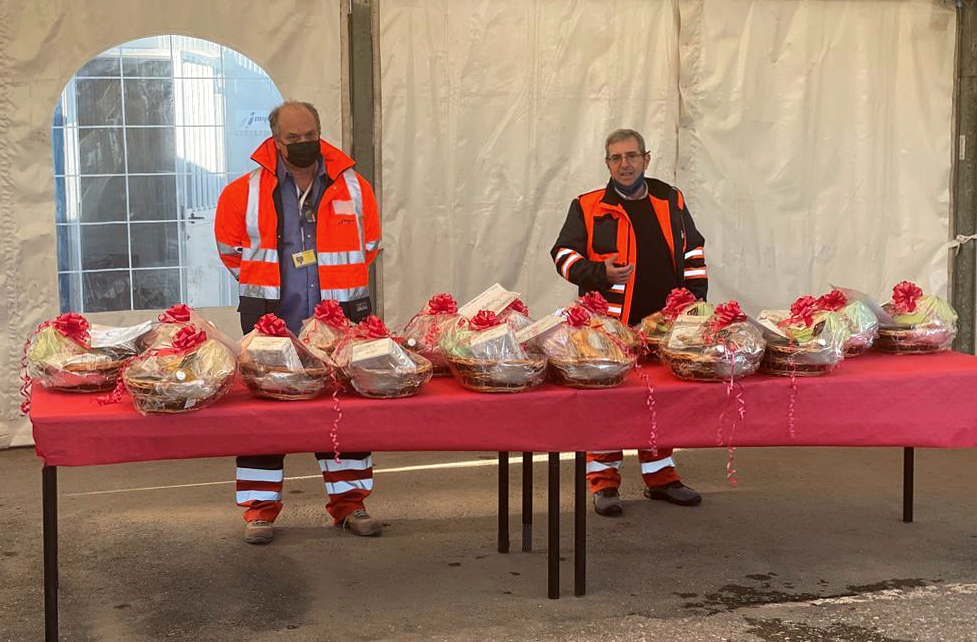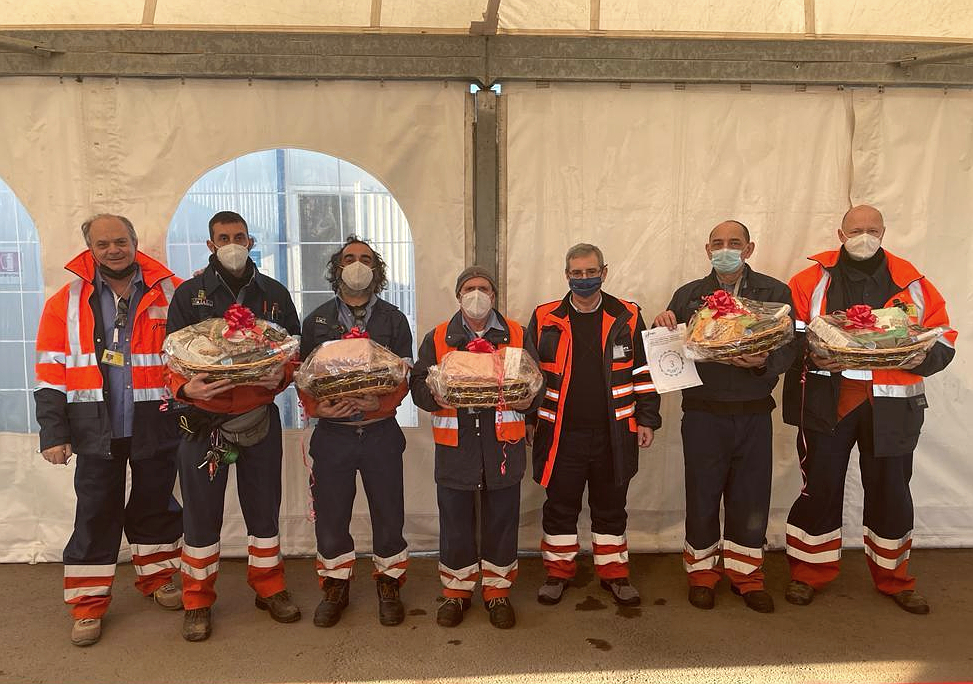 SUPPLIERS
Do you want to collaborate with us? Tell us more about your business! CUSTOMERS
Are you interested in our services? Contact us! CAREERS
We always look for enterprising and skilled people. Submit now!
© 2023 Impes Service Spa - All rights reserved. Made by
Elabora Next
-
Privacy & Cookies