+39 0835 55 30 01
MON - FRI - 09:00 - 18:00
Ferrandina loc. Macchia (MT) - Italy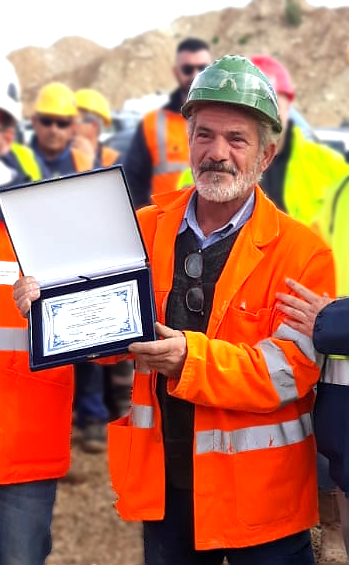 A Prize for Safety! Again!!
Another member of Impes Service family has earned a prize for his diligence on Safety promotion.
Impes Service commitment to continuous improvement on the subject of safety is of the utmost importance , and for this reason we are proud of the result achieved by Alfredo on TAP site in Melendugno, which motivates all of us to do aur best in terms of safety.
The prize has been handed by HSE site Manager of Renco.
Congratulations to Alfredo Rizzello again from all of us at Impes Service SpA SUPPLIERS
Do you want to collaborate with us? Tell us more about your business! CUSTOMERS
Are you interested in our services? Contact us! CAREERS
We always look for enterprising and skilled people. Submit now!
© 2020 Impes Service Spa - All rights reserved. Made by
Elabora Next
-
Privacy & Cookies